Posted on 15 November 2018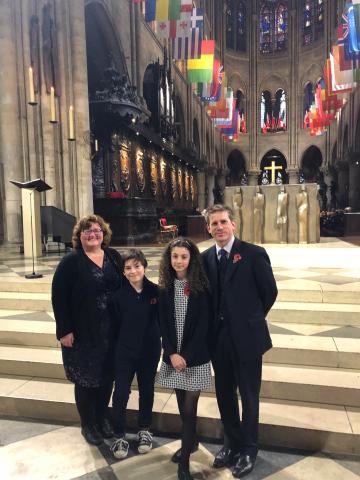 British Section pupils commemorate the centenary of the end of the Great War.
The Royal British Legion invited two British Section pupils to read their poems on 'remembrance' at the annual Service of Remembrance on Sunday 11th November. Held in Notre Dame cathedral in Paris and attended by the British Ambassador to France, Sir Edward Llewellyn, the service commemorated the 100th anniversary of the end of World War One, the signing of the Armistice, and remembered the fallen of the Great War. The pupils wrote the poems while in CM2 (Year 6) as part of the British Legion's Schools & Learning initiative. These poems and those of other primary pupils have been included in a book published this year by the British Legion 'Our Final Say, not Hearsay'.