20180608-0u6a9656.jpg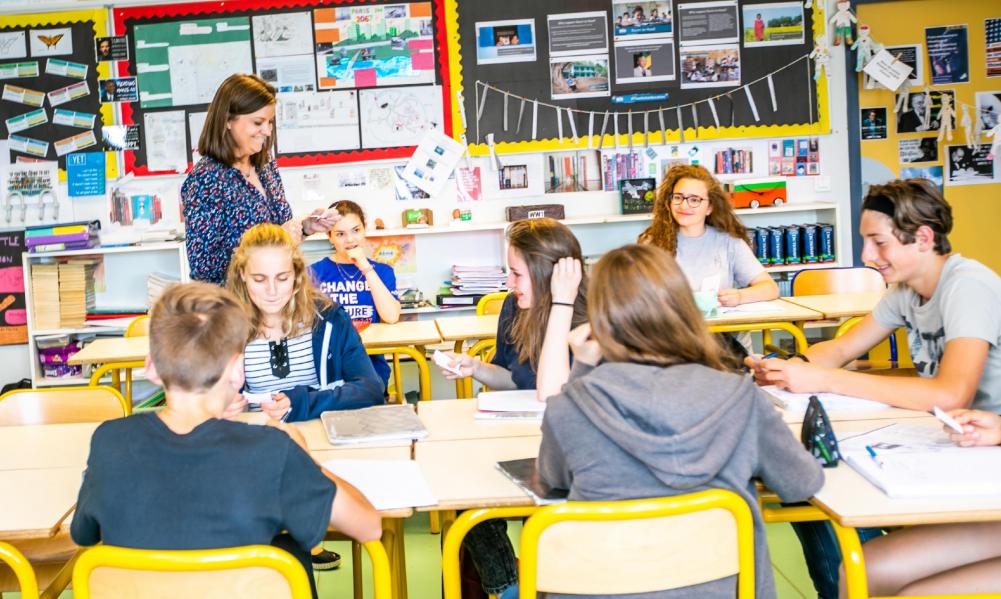 The British Section recognises the importance of nurturing each child's personal development and promoting and supporting their well-being, not just because it is an essential factor in academic success, but also because of our belief in a humanist education that places the child at the centre of learning. Our staff are attentive to the pupils' individual needs, both emotional and academic, and we regard it as an essential part of our job to remain informed about each child's progress across the whole curriculum, not just within the British Section.
Our close liaison with the French teaching team is assisted  by the  existence of the conseil de classe,  a termly meeting that brings together the teaching team of every class to review each child's progress. Feedback from these meetings enables us to follow up concerns with the French Form Tutor (professeur principal) as well as with pupils and parents.
In the Maternelle (Nursery) and Primary classrooms, we endeavour to create a happy, secure environment where the pupils acquire the skills and aptitudes of learning so that they may develop their full potential in every sphere. There is a strong home-school partnership and parental involvement in their child's education is active and purposeful.
In the secondary collège cycle, pastoral care is led by British Section Site Coordinators at the Collège Pierre et Marie Curie and  Collège Les Hauts Grillets, and our Pastoral Coordinators at the Collège and Lycée International site, all of whom work in close collaboration with the Senior Leadership Team. Each British Section class is also assigned a British Section Tutor who sees pupils regularly in class and works with the Pastoral Coordinators to formulate and implement support strategies as appropriate.
In the senior school (Years 11 to 13), a comprehensive counselling service is provided to help students make informed choices regarding baccalaureate options in Seconde (Year 11) and university entrance in Première and Terminale (Years 12 and 13). The British Section also plays an active role in ensuring British universities, as well as those offering anglophone courses elsewhere, understand and appreciate our students' international profile and the Option Internationale du Baccalauréat.
Parents, click for more information about pastoral care in primary and secondary.