learner_attributes.jpg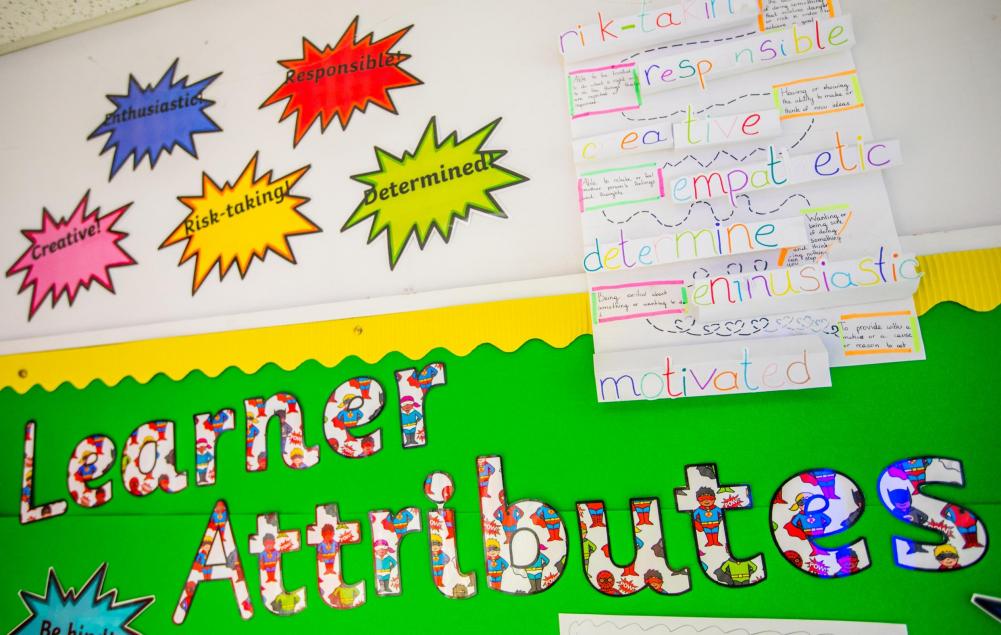 Ability is not fixed and human potential is unpredictable; progress depends on what teachers and learners do together.
In the British Section, we are not only interested in what pupils learn; we also care about how they learn. This is because we know that this has an important influence on how well they learn. Our interest goes well beyond school work: we want to help pupils to become lifelong learners who will be able to successfully adapt to the demands of a constantly and rapidly changing world.
With this in mind, British Section teachers create opportunities to explore how pupils can grow as self-conscious learners. Students are asked to reflect upon the habits and attitudes that we believe will enable them to become independent, reflective and creative lifelong learners and responsible and engaged global citizens. We call these the 'Learner sans Frontières' attributes.
In our primary school the attributes are: Enthusiastic, Empathetic, Creative, Risk-Taking, Determined and Responsible.
In the collège and lycée cycles we focus on the following: Motivated, Determined, Reflective, Responsible, Creative, Curious.