Life in the British Section community is enhanced by a number of other organisations within our host schools:
APELI (Association des Parents d'Elèves du Lycée International), the parents' association for the Ecole Internationale, Collège International and the Lycée International, organises annual events such as the September open day, the 'Journée d'Accueil', a careers and higher education fair for the senior students called the 'Carrefour des Etudes et Métiers' and the BFI graduation ceremony in July and provides useful information on transport for the Saint-Germain-en-Laye area. See the APELI website for more information on its activities.
Club International: an association run by a team of parents from all the national sections of the Ecole Internationale, Collège International and the Lycée International schools which organises cultural and sporting events, and raises funds to improve the working environment for students. The arts, crafts and gourmet produce on offer at the the Fête de Noël (Christmas Fair) and the Lycée en Fête (Summer Fête) are well-known in the local area, particularly the British Section cake stand! Club International also runs the annual inter-section football tournaments, the Tournoi des Etoiles and Tournoi des Futures Etoiles, which sees teams at all levels competing for the cup finals. See the Club International website for more information.
ARCHe (Association pour la renaissance du château d'Hennemont): an association of staff, parents and other interesed parties formed to coordinate efforts to rehabilitate the Château d'Hennemont, the emblem of our school. The aim is to raise funds to restore the château to its former glory and provide a space destined to become a hub for international, multi-lingual education. See the video below and the Lycée International website for more information.
Présentation du Château d'Hennemont et de l'ARCHe
fse.png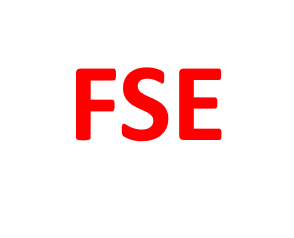 The FSE (Foyer Socio-Éducatif) is a school association which helps to provide educational and extra-activities for children from primary to the end of collège (middle school). Funded by contributions from parents and other fund-raising efforts, the FSE is run by teachers, students and parent volunteers and organises cultural activities, for example school orchestras, choirs and theatre clubs; helps to fund school trips; and provides facilities for students such as photocopiers etc. At lycée level, such activities are provided by the Maison des Lycéens, a student-run association.
peep.jpg

fcpe.jpg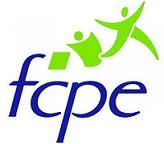 Parents' associations, present and active in some of our host schools, represent the parent body within the school. They work directly with teachers and the school heads to benefit the moral and material welfare of the pupils. They also take part in different school councils, to which parents elect representatives, and organise school-wide social and extra-curricular activities such as Open Days and careers fairs. See the websites of our host schools for more information on their activities.