Posted on 19 October 2023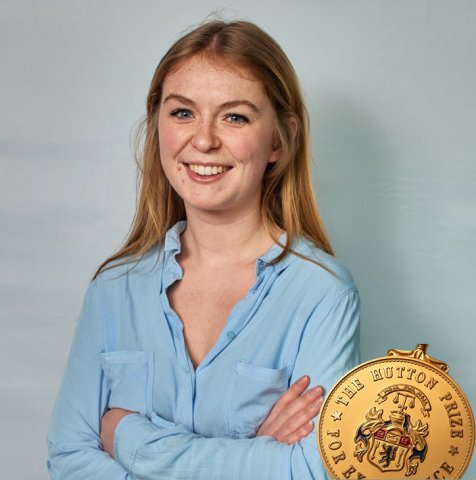 Former British Section student wins Exeter University Hutton Prize for Excellence
Former British Section student Millie Urquhart (T19) has won this year's Hutton Prize for Excellence for her final year dissertation. The Hutton Prize is awarded annually by Exeter University to its undergraduate or postgraduate students who put ethical conduct and transparency at the forefront of government, business and the professions. Millie's research showed how African migrant women experience unsatisfactory perinatal care and health outcomes in the French maternity system. She explored the roles of discrimination, the biological effects of social stress, and the enduring effect of outdated practices and teachings on perinatal care.
Millie said: "I was so thrilled to find out that my dissertation was awarded the gold medal for the Hutton Prize for excellence. The recognition of my work accorded by this prize is rendered all the more valuable by the specific nature of the issue as lacking in attention, as African migrant women are chronically underrepresented and disregarded within French institutions and society overall."
Her supervisor Robin Durie said "Millie Urquhart's outstanding dissertation addresses a glaring example of unfairness in French healthcare system. Millie has been able to show not just data that indicates that migrant black African women are being discriminated against in the nature of the maternal care that they are receiving, but that their own lived experiences of this discrimination are real and profound. She allows voices to be heard, and descriptions of practices to resonate, which are routinely ignored or overlooked."
Congratulations Millie on this achievement !