Posted on 16 October 2018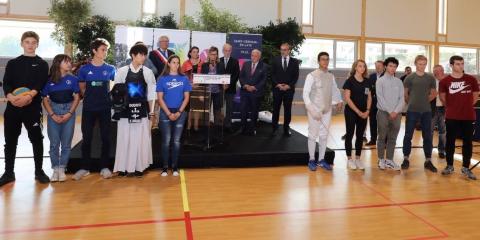 Inauguration of the new sports facilities for the Lycée International.
On 16th October the Lycée International held a ceremony to open the new sports hall, the gymnase Philippe Pivert, the first building of the reconstruction and extension project of the Lycée International. Attended by Alain Gournac, senator for the Yvelines, Pierre Bédier, President of the Conseil Départemental, Arnaud Péricard, the mayor of Saint-Germain-en-Laye and Daniel Level, the mayor of Fourqueux, the inauguration marks the start of the delivery of much needed improvements to the school site.