Posted on 4 December 2019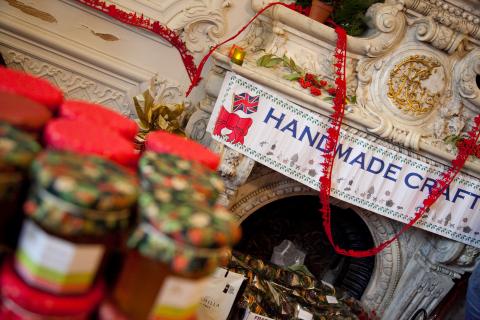 The annual Fête de Noël at the Lycée International showcases seasonal traditions from across the world.
The annual Fête de Noël at the Lycée International is always a highlight of the seasonal calendar in the surrounding area, showcasing the unique international identity of the school and its strong community spirit. Open to the public, this year the event attracted a record number of parents and local people who flocked to buy traditional seasonal crafts and produce from the stalls run by parents. The British Section's stalls are always well-attended, offering us the chance to buy national favourites such as pots of home-made chutney and lemon curd, traditional Christmas cakes and puddings, mince pies, sweets and hand-crafted Christmas wreaths, or sample a bowl of delicious curry on site. Thanks to the Parent Teacher Group and all the parent volunteers for all their efforts and seasons greetings from the British Section.