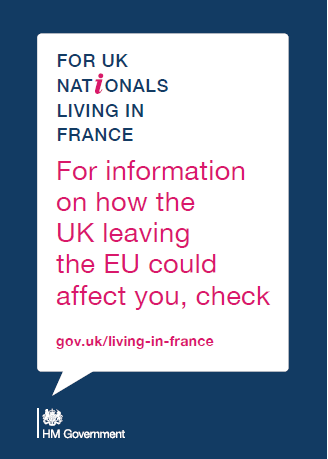 British Embassy in Paris provides information for UK nationals living in France on the impact of Brexit.
As Britain prepares to leave the European Union, the British Embassy in Paris and its consular services are running information campaigns to help UK nationals living in France understand their resident rights and how these might change post Brexit. If you would like information on how Brexit affects you, see their website: https://www.gov.uk/guidance/living-in-france:
for regular information updates,
dates and locations of the outreach events around France,
to sign up for email alerts and the Embassy's newsletter, and
to follow the British Embassy in France on Facebook and Twitter.