Posted on 12 October 2020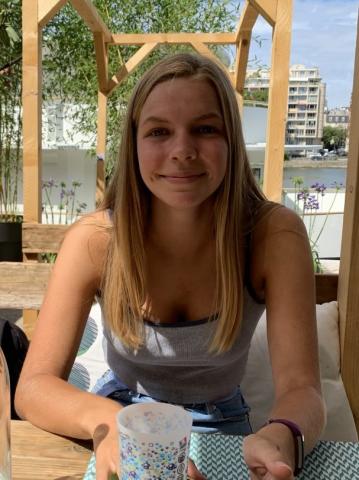 Former British Section student is awarded Gold in Duke of Edinburgh International Award.
Congratulations to former British Section Terminale student Gwennan Drouillet who achieved her Gold Award on 23 September 2020 after a four-year Duke of Edinburgh International Award journey with the British Section, during which time she also achieved her Bronze and Silver Awards. Achieving an International Gold Award requires considerable commitment and work: each participant must carry out 52 weeks for each of three different activities, they must go on two adventurous journeys of 4 days in length, and go on a residential course in an unfamiliar environment. Gwennan fulfllled each of these requirements with astonishing commitment and resilience, particularly given the pressures of her Terminale year combined with confinement. Her activities consisted of: goalkeeping for Fourqueux, visiting a home for elderly ladies, working for a wheelchair-bound lady, and learning to drive. She should be very proud of her incredible achievement - the first Gold Award received by a British Section student in three years. Well done, Gwennan!
Our thanks go to the team of British Section parents who run the International Award scheme for their time, energy and the support they provide to the students throughout the programme.