Posted on 18 November 2019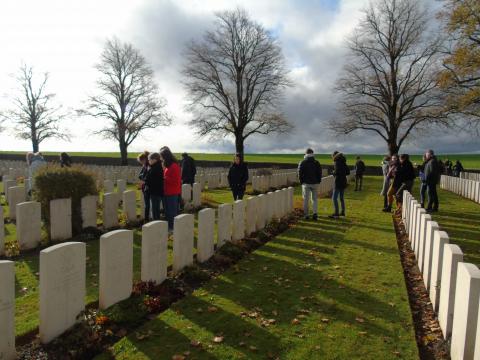 Seconde students visit the sites and memorials of the Somme battlefields.
The Seconde students spent a cold, windy day touring the First World War battlefields of the Somme in the Picardy region of Northern France to learn about the battles that took place during the offensive on the Western Front and the men who fought them, and visit the cemeteries and memorials erected after the Great War to remember the fallen on all sides of the conflict. Accompanied by two guides, the students visited:
A fascinating (albeit cold!) and moving day for all.