Posted on 20 September 2021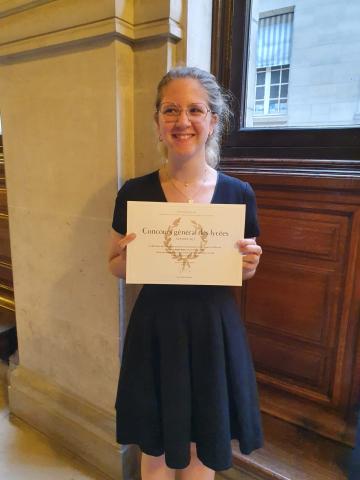 Congratulations to Emily Zajac on winning the Premier Prix Anglais!
Congratulations to British Section Terminale student Emily Zajac for winning the first prize in the national Concours Général competition for English. The Concours Général is the most prestigious academic competition in France with distinguished Lauréats including Victor Hugo, Louis Pasteur and President Macron. Supported by British Section teachers, students prepared for the English concours for several months with a final exam in June. The competition is a real marathon: for the subject of English literature, for example, candidates spend five hours writing four essays and one translation.
Emily's first prize was one of seven top prizes won by Lycée International students in the Concours Général this year, placing it at the top of the 2021 lycée rankings. A fantastic achievement; well done!