img_0062.jpg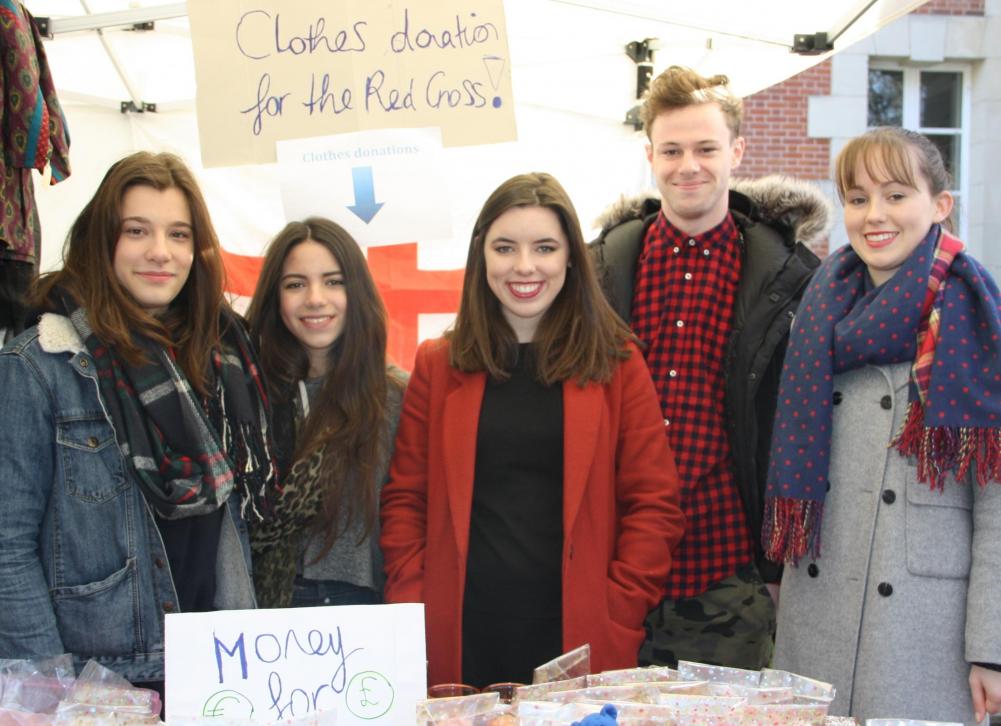 There are a variety of opportunities for students to have their voices heard and to organise activities and events aimed at helping people less fortunate than themselves. In addition to the possibility of representing their peers as the class delegate (délégué de classe), pupils can seek election to one of the host schools' student councils which exist to get the student angle on a variety of aspects of school organisation, for example the Conseil de la Vie Collégienne, Conseil de la Vie Lycéenne and the Maison des Lycéens association.
The British Section also has its own Student Council which sets out to promote British culture and socially responsible initiatives. Annual activities include: commissioning and writing articles for the British Section magazine, Insites; organising the Terminale leavers' hoodies; putting together the Terminale Yearbook; and raising money for charities through bake sales, etc.
The combined efforts of the students' activities, which include a whole-school readathon for the charity, Room-to-Read, helped the Lycée International to gain recognition as a UNESCO school in 2018.
Maternelle and Primary pupils are also encouraged to express their ideas within the structure of their  class; for example, by collaborating on shared class expectations or contributing ideas for songs to sing in the end of year concerts. Pupils can send their ideas for new books to the librarians by selecting a title on our online library database, Reading Cloud, or by writing the titles in the librarian's  notebooks.
During CM2 (Year 6), the pupils may be asked to represent the British Section, to greet visitors and to thank our visiting authors or speakers. In this way a sense of school community is encouraged. The children have the opportunity to suggest ideas to the Head of Primary during their reflections on their time in the British Section. The children are also often able to join School Councils in their French schools.
All British Section students, as well as parents and staff, also had the opportunity to provide feedback on their experience of learning in the British Section in the recent British Section Survey.