hockerill03.jpg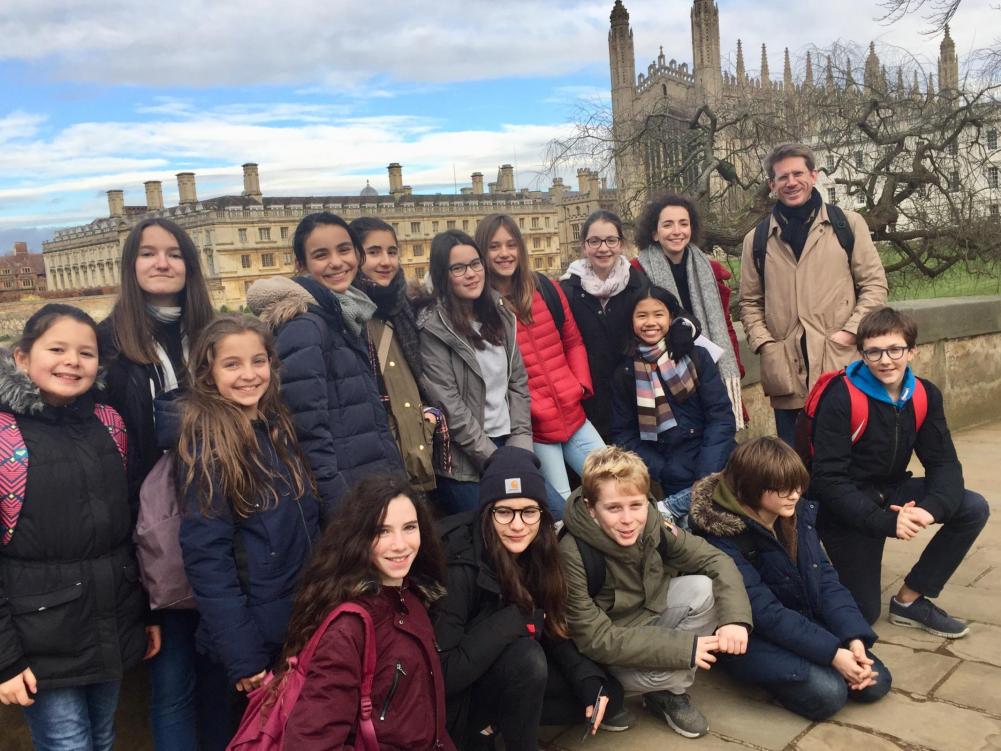 The British Section organises a number of educational visits over the school year. These change from year to year but they have included in the past a range of experiences.
In primary, CM1 pupils enjoy an annual residential visit during which they produce and rehearse a play to be performed in the school theatre at the Lycée International. Teambuilding, fun, games and shared experiences forge friendships and help the children develop kindness, mutual respect, curiosity, creativity and growing independence. CM2 pupils enjoy a visit to Normandy where they explore the cultural and historical links between France and the United Kingdom while having the opportunity to discover a region of France in depth and explore sites connected to their history topic of the Second World War. There is much fun to be had too with games activities during the evenings and shared meals. The children forge links and develop independence, which helps them as they prepare to move to secondary.
In secondary, day trips to Paris or places of interest in northern France (the Somme battlefields, for example) are a regular feature of the Section's extra-curricular programme. The Eurostar also makes it possible for older students and teachers to hop over to London for the day - to visit the Globe Theatre, for example, or the Houses of Parliament. In Troisième (Year 10), the entire year group enjoys a trip to London including a night at the theatre and cultural sight-seeing. Senior students have also had the chance to visit Istanbul and the battlefields of Gallipoli as well as other European destinations including Krakow, Prague and Berlin. In the final year of their schooling, Terminale students (Year 13) are taken to a local study centre for a weekend of revision before the Bac exams.
A recent partnership with Beauville Arts enables us to offer residential theatre workshops during the school holidays, and we organise immersion opportunities for Fast-track students with a UK school, Hockerill Anglo-European college, as well as a residential trip to London for the Seconde Accueil class.
dsc00573.jpg