Posted on 27 September 2018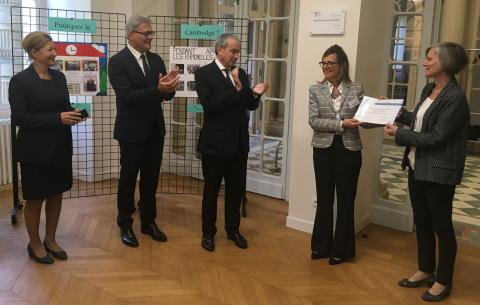 The Lycée International receives the UNESCO Associate School accreditation.
On 27 September, the Lycée International was awarded the UNESCO Associate School accreditation in a ceremony at the Château d'Hennemont. The Proviseur, Mme Negrel received the accreditation from the French ambassador to UNESCO, M. Laurent Stefanini, in the newly-named Salle UNESCO in the presence of staff and students. The project to become a UNESCO school was founded on the belief that the Lycée International should be among the vanguard of schools contributing to deepening understanding between different cultures and respect for our shared living space - global citizenship by any other name.